>> what's your opinion?
Jetdude
We have female inmates in our prison who are recruiters for human traffickers who are gang members on the streets. When a female inmate gets out if she has no place to go inmates refer those inmates to "this guy I know who can give you a place to stay" and they end up in force prostitution rings... view full thread
---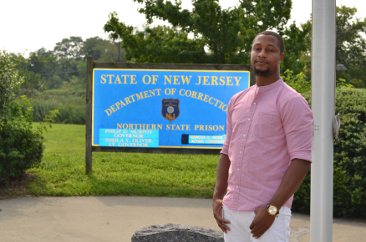 It was a warm summertime evening, and Senior Correctional Police Officer William Herring was on his way to work at Northern State Prison. While stopped at a gas station, Herring saw a pedestrian struck by a vehicle on Elizabeth Avenue in Newark. The madness was just beginning to unfold. The officer, a New Jersey Department of Corrections employee for almost four years, was prepared to help. Herring was on the phone with a police dispatcher and making his way to the accident scene when things began to deteriorate...
read full story
Also this week:
---
Featured Job
The Department of Corrections, as a partner in the criminal justice system, enhances public safety, administers criminal sanctions and programs in accordance with the law, and provides leadership for the future of corrections in Washington State... >> view full job posting
---
Upcoming Events
Business News
Love the giver more than the gift.


- Brigham Young