>> what's your opinion?
mta7035
I think honestly that testing for ALL communicable diseases should be mandatory at the time of physical assessment for ALL inmates. The NCCHC guidelines state that a facility has 14 days in which to do a history and physical on all inmates detainedat a facility. It has been my experience that many inmates are poor historians and don't know their health status. While HIPPA says health information can only be shared on a need to know basis, all correction personnel need to treat all inmates as though they have a communicable disease, by doing so they protect themselves from unnecessary contact with inmates that may have a communicable illness... view full thread
---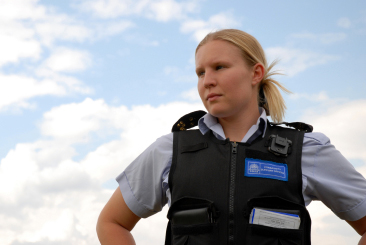 The ##metoo movement has spread across the country and has been a rallying cry for many people in a variety of workplaces. However, the corrections work environment has been unusually quiet during this movement. I have not seen a single female corrections officers on national media talking about the work environment within prisons in this country. I had to ask myself why?.. ..
read full story
Also this week:
---
June - Women in Corrections - Profiling successful women practitioners and focusing on issues they face editor@corrections.com
Featured Job
This position will serve as a point of contact for the Arizona Department of Corrections Director on complaints or concerns regarding ADC staff concerns that come directly to the Director's office by referral from ADC staff, the Governor's office, elected officials, and the public. This position will interact with ADC staff to solicit feedback regarding concerns and problem solve through collaboration with the Director and the Executive team, as needed... >> view full job posting
---
Upcoming Events
Business News
A friend may well be reckoned the masterpiece of nature.


- Ralph Waldo Emerson