>> what's your opinion?
Afrobob
If an emergency arises that prevents proper planning for a full meal, we do sack lunches but if we're locked down for an extended period of time we do satellite feeding following the regular meal plan. Typically the kitchen puts the food in styrofoam clam-shell trays, stacks 'em on a food cart and sends them to the units. In the unit we allow eight inmates out their cells at a time to retrieve their food and return to their cells, as gen. pop. cells don't have bean slots... view full thread
---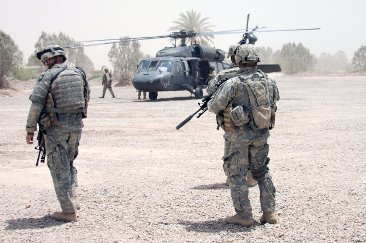 Improvise, adapt and overcome is a longtime mantra used by the United States Marine Corps, and in some variation or another, by all branches of the U.S. military as well as members of law enforcement. At the New Jersey Department of Corrections, correctional police officers have designed a way to make following that mantra a little easier for their colleagues who also serve in various military reserve components... ..
read full story
Also this week:
---
July - Minority Issues - Challenges of managing minority populations, challenges minority practitioners face editor@corrections.com
Featured Job
Provides day-to-day direct supervision to youths in a 24-hour detention facility in a manner that ensures the health, safety and welfare of each youth is in compliance with departmental policies and procedures and all applicable standards. Provides individual and group counseling to all youths to promote and increase personal awareness of responsibilities and alternatives. Makes critical and sound judgments and decisions during crisis or potentially dangerous situations, only in the absence of the supervisor; informs supervisor of problems or situations encountered and actions taken; and documents actions. Disciplines youths by enforcing the rules of the facility, documents behavior and other specific information and forwards to appropriate personnel... >> view full job posting
---
Upcoming Events
Business News
The greater our knowledge increases the more our ignorance unfolds.


- John F. Kennedy