>> what's your opinion?
CountyGuy674
I'm the commissary/inmate account/phones administrator for my county jail. I'm looking for ideas to streamline my process, and I'm also looking for any ideas for maybe some new technology to implement that would help not only myself, but the other officers in my facility... view full thread
---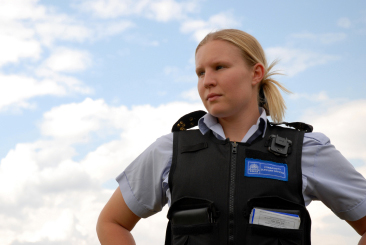 Women working in corrections continues to be a topic with gradual proactive changes occurring. Gender bias exists as well as increasing cultural diversity issues. Our prisons, including staff and inmates, are increasing globally and we are seeing an increase in different types of cultures being incarcerated. This includes more diversity of officers and staff. Some of the issues facing women in corrections can also be related to additional cultural issues and beliefs. These only add to the variety of challenges faced by women working in corrections. I will expand on these areas with some additional observations...
read full story
Also this week:
---
July - Minority Issues - Challenges of managing minority populations, challenges minority practitioners face editor@corrections.com
Featured Job
Provides security for inmates housed at the Jackson County Detention Center. The employee must follow written procedures and guidelines in the department's policy and procedure manual. The incumbent may be assigned to different posts, areas and shifts depending upon the needs of the operation... >> view full job posting
---
Upcoming Events
Business News
Man - a being in search of meaning.


- Plato