>> what's your opinion?
jmartin
The MMPI has been utilized extensively for assisting agencies in trying to determine which personality types they feel are best suited to work with youth, but like any pre-service tool, they are only as good as the supporting training and culture an agency provides to deter negative events from employees. What I have found that works best for new probationary employees are good training and follow-up, an FTO program, open door policy with Administration, clear and concise guidelines and job expectations, and good documentation to dismiss poor employees during their probationary period when it is easiest... view full thread
---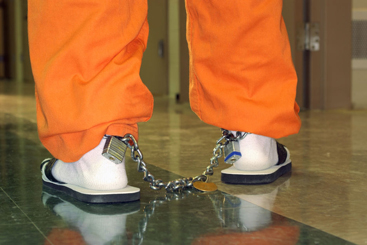 It's a common question, "How many offenders are arrested after being released from prison?" The quick answer is the vast majority. Data from a newly released Department of Justice report on sex offenders include observations about "all" released from prison regardless as to the charge. The finding? About two-thirds (67%) of released sex offenders were arrested at least once for any type of crime during the 9 years following their release, compared to about five-sixths (84%) of other released prisoners. Almost all prisoners who were re-arrested (96% of released sex offenders and 99% of all released offenders) were arrested for an offense other than a probation or parole violation. For some categories of offenders, the percentage of arrests is higher...
read full story
Also this week:
---
August - Ethics & Heroes - Coverage of Ethics issues and stories of heroes in corrections editor@corrections.com
Featured Job
Bachelor's degree in criminal justice, behavioral sciences, social work, or related field and one year of related professional experience; or any equivalent combination of related training and experience. Must satisfactorily complete local, state and national criminal history and fingerprint checks. Applicants within six months of meeting the minimum education/experience requirement may be considered for trainee status. Must successfully obtain the FDLE Criminal Justice Information System (CJIS) Certification within one month of employment or upon assignment which requires access to the Florida Crime Information Center (FCIC)/National Crime Information Center (NCIC). Certification must be maintained as a condition of employment; re-certification required every two years. This is a Level One certification... >> view full job posting
---
Upcoming Events
Business News
We aim above the mark to hit the mark.


- Ralph Waldo Emerson