This Week's Corrections Connection
Wednesday | June 6, 2007
EDITOR'S CORNER
Confine, contain, consolidate and control - sounds like that's all in a day's work for any CO. But these tactics are also crucial to preventing and minimizing riots, takeovers or other potential threats officers and commanders face every day. Joseph Marchese, in his "Thoughts from the Command Center" column, stresses the "four Cs" as a life saving strategy that can effectively safeguard facility and community alike.
Jim
Tell us what you think at editor@corrections.com.
FEATURED STORY
Thoughts from the command center: Strategizing for control, Part II
By Joseph J. Marchese

The four Cs of control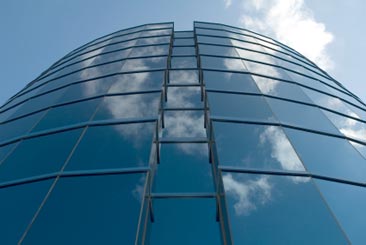 Editor's note: In part one, Joseph Marchese discussed the first two tactics, confine and contain, Strategizing for control, 5/30/07, as a part of a "four C" strategy to manage and avoid potential life-threatening situations. He concludes by detailing the other two Cs, consolidate and control, and discussing initial response training protocols.

Consolidating staff and resources under one command is perhaps the most challenging aspects of emergency response. As the magnitude of an incident grows, more responders come to the scene. The more responders without proper supervision increases the chances for missteps.

Effective emergency planners must develop comprehensive call-up policies and procedures focused at reducing chaos and increasing control. They must also install supervisory systems to ensure call-up procedures are followed. Designating response teams and defining missions are essential to ensure that no critical task is left undone. More
Have a story idea or article? Send them to editor@corrections.com.
READER FEEDBACK
Regarding Foundations - Custody awareness and corrections vitality,5/20/07

Excellent!
Lt. B.C. Hyman
Tarrant Co. Sheriff's Dept. Ft. Worth, Texas

Articles by regular contributors who are in the field, like Joe Bouchard, have been interesting and informative. It's nice to see what other practitioners have to say about their work. Thank you for giving them the opportunity to communicate their thoughts and ideas.
CM, New York


Letters to the editor can be sent to editor@corrections.com.
Please reference the article when sending a comment.
LOOKING AHEAD
Developing Stories

Upcoming stories on Corrections.com and the Corrections Connection ezine

Father in/out program
Suicide prevention
Response to prison disturbances

Focus Issues 2007




July
Threat Groups - gangs, procedures on managing, avoiding

August
Off the Clock - What practitioners do in their leisure time



We are currently accepting submissions for all issues.

Contribute




CORRECTIONS.COM FEATURE STORIES
NCCHC leaps into spring with educational conference
Experts in correctional health care captivated nearly 1,000 professionals in early May at the National Commission on Correctional Health Care's Updates in Correctional Health Care conference. More
Catch and retain
Staffing shortages tops the list as one of the biggest problems in corrections today. Agencies know the importance of hiring and retaining excellent employees, but overcoming the challenges leading to this can be difficult. More
Mind & Heart: Are you really listening?
The people-management nature of correctional work necessitates and rewards taking charge of situations. Being in control, however, often gets mistaken for talking "at" people and having the last word. More
BUSINESS NEWS
American Jail Association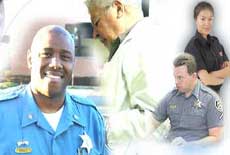 The American Jail Association (AJA) is a national, nonprofit organization dedicated to supporting those who work in and operate our nation's jails. AJA's goal is to provide the best and most current information available through our American Jails magazine, extensive training seminars and publications containing information the jail professionals rely on. Learn more.
Community Education Centers acquires CiviGenics
Community Education Centers, Inc. (CEC), the leading provider of offender reentry services, today announced that it has acquired CiviGenics, Marlborough, Mass., the largest provider of in-prison treatment programs. More
CAREER WATCH
RIDOC promotes three

Joanne M. Hill was recently promoted to Associate Director – Financial Resources. Hill will provide day-to-day management oversight of a division which includes budgeting, purchasing, warehousing operations, and custodial account functions. Read more

Visit our job center today

Employers:

Job Seekers:
EVENTS
Correctional Security Conference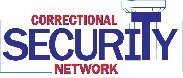 Corrections Professionals--Join your colleagues from all across the country at the 4th Annual Correctional Security Conference to be held Sunday, September 30th--Wednesday, October 3, 2007 at the Millennium Hotel in Cincinnati, OH. This annual conference is designed to specifically address correctional security issues and is tailored for correctional supervisors, correctional services administrators, intelligence officers, wardens and superintendents. The theme for this year's event is: "From Towers to Technology: Safety and Security Through Technology and Training".

Are you an vendor of correctional security products or services? Then this is the right venue for you to share your information with experienced corrections professionals! Exhibit fees are only $495.

For more information on the conference and/or to submit a presentation proposal, please visit our website at www.correctionalsecurity.org to download the conference registration brochure or contact

Becky Ritchey, Conference Director at 859-622-6163 or ekutrc@aol.com
5th Annual International Gang Conference
Date: 6/11/07 - 6/15/07
Over 500 people are expected to attend. Instructors will speak on Gangs 101, Prevention and Intervention, the Hip-Hop Culture, Mid-West and Chicago Gangs, Latin Kings, Native American Gangs, Aryan Brotherhood, More
Border Patrol Hiring Event
Date: 6/16/07
Have you given any thought to a career change consider becoming a U.S. Custom Border Patrol Agent. You will be given an opportunity to meet and discuss these opportunities with Patrol Agents. More
Stress Management for Women
Date: 6/19/07
In this course you will learn proven strategies and tactics to: -Attack stress at its source. -Know the 7 major causes of stress and how to neutralize them. More
Adult Anger Management Facilitator Certification
Date: 6/20/07
Adult Anger Management will be examined. A demonstration of the Conover Assessment will be conducted with a discussion of its usefulness More
QUOTE OF THE WEEK
Doing good is the only certainly happy action of a man's life.
- Sir Philip Sidney

Unsubscribe