This Week's Corrections Connection
Wednesday | January 23, 2008
EDITOR'S CORNER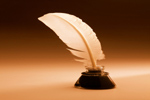 Corrections veteran Gene Atherton returns this week with analysis on the ever-important concept of situational awareness. Regardless of your whereabouts at any time, being aware of the surroundings and what possibly could come bounding around the corner is essential to keeping yourself and others safe. In a correctional setting, it could mean the difference between saving your life or losing it.

Jim
Editor, Corrections.com
FEATURED STORY
The difference between life and death
By Gene Atherton

Situational awareness in the correctional environment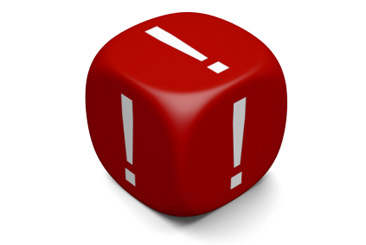 When you do an Internet search on the words "situational awareness" you get 31,800,000 websites that use those words. It is amazing that they have found their way into the literature related to correctional staff and citizen preparedness since heighten sensitivity to safety has been brought about by the emergence of world terrorism as a serious threat.

It is only amazing in that the shift has been long overdue, and, in fact, such terms have been a long standing concept in the military to help soldiers and pilots staff be safe and successful against the enemy. Wikipedia defines situation situational awareness (SA) as: "the mental representation and understanding of objects, events, people, system states, interactions, environmental conditions, and other situation-specific factors affecting human performance in complex and dynamic tasks." Full Story
Send us your article or story ideas.
READER FEEDBACK
Your site just keeps it coming with informative and current articles. I particularly enjoyed Len Sipes' piece about promoting corrections (Promoting Corrections, 1/14/08). It is so important that more and more agencies pro-actively get the word out about the service they do for their community. The more positive news they give out might lessen the attention on the negative events that inevitably come about in our profession.
MLP, California

See more reader comments

Let's hear what you have to say.
LOOKING AHEAD
Developing Stories

Upcoming stories on Corrections.com and the Corrections Connection ezine

L.U.V.E.M.
DC reentry
Peak into upcoming Cyber crime event

Focus Issues 2008




January/February
The corrections impact on the community and innovative programs and performers in corrections

March
Architecture/Facility Highlights

April
International Flair - Corrections programs around the world



Submit an idea for a focus issue or send us your article




CORRECTIONS.COM FEATURE STORIES
ACA does Grapevine
The theme of the American Correctional Association's winter conference, held last week, was "Work Force: The Heart of Corrections," Full story
Custody awareness key to corrections vitality
Have you ever felt left out? Exclusion makes others feel lonely and demoralized. Full story
Fighting fat the hard way
December's Infectious Diseases in Corrections Report covers an interesting and perhaps slightly obscure, yet no less serious, side effect for those taking HIV medications. Full story
BUSINESS NEWS
BINJ Laboratories
BINJ Laboratories, Inc. is an innovative technology company that specializes in cell phone and signal detection, defense electronics, and corrections and public safety communications. Led by three electronic warfare engineers with over 100 years in system engineering experience, BINJ Labs has developed a first-of-its-kind, wireless Cell Phone Detection System under the direction of corrections technologists from the Federal Bureau of Prison, New York, Pennsylvania, and Massachusetts Department of Corrections. Learn more.
Ferguson Safety Products appoints Jack Harris as Director of Sales
Ferguson Safety Products, Inc. is proud to announce the appointment of Jack Harris to Corporate Director of Sales. More
NaphCare, Inc. announces new contract with Hamilton County, Ohio
NaphCare, Inc. a Birmingham - based provider of correctional health care, was recently awarded a contract for the Hamilton County Corrections System in Cincinnati, Ohio. More
Specific Bag Becomes Part of Pacific Concepts
Pacific Concepts, Americas leading supplier of soft storage items for the corrections industry, is pleased to announce that Specific Bag has become part of its operation. More
CAREER WATCH
Four apply talents to Wisconsin facilities

In response to the increasing complexities in corrections and prison management, Wisconsin Department of Corrections Secretary Rick Raemisch recently reassigned four of his wardens to different institutions. Full story

Visit our job center today

Employers:

Job Seekers:
EVENTS
National Symposium on Cyber Crime
Date: 2/11 - 14/08
The 21st century has quickly brought information technology and innovation to the forefront of many aspects of community corrections. More
True Lies: Detecting Deception
Date: 2/20/08
This course is designed to help you understand the world of deception. We give you insight to uncover truths or lies during your interviews and casual conversations. More
National Gang Conference, Gangs Across America
Date: 3/20 - 21/08
GangsAcrossAmerica.com is a website and intelligence group created by cops for cops and it is holding an intensive gang information-sharing conference on March 20th and 21st, 2008 in Las Vegas. This is the only conference that brings together the most respected and experienced gang experts from across America! More
QUOTE OF THE WEEK
"I get a lot of cracks about my hair, mostly from men who don't have any."
- Ann Richards (1933 – 2006), American politician and teacher from Texas.


Unsubscribe