>> what's your opinion?
COCSWarner
Did 4 years myself.. Worked for the state DOC for 3 years. Just got hired by the Federal Bureau of Prisons. I would definately recomment BOP. Your active duty time counts towards your retirement..... view full thread
---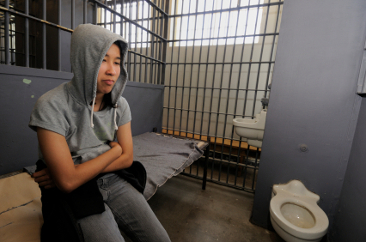 Our topic for November is 'Juveniles.' I will provide my views, opinions, and experiences working with youth convicted as adults and research in general for juveniles. As many know, this can be a very difficult population to work with and causes additional stress to staff. ...
read full story
Also this week:
---
November - Crisis & High Risk Offenders - Coverage of industry crises & high risk offenders editor@corrections.com
Featured Job
The Director of Criminal Justice is responsible for a service area consisting of two county departments which include multiple programs. Utilizing a data-driven approach, the Director of Criminal Justice spearheads County planning efforts for the future of criminal justice within our community including: strategies to reduce recidivism and the jail population, collaborating with community partners to further treatment and diversion programs, facilitating advisory committees to create policy change, and auditing, ... >> view full job posting
---
Upcoming Events
Business News
Believe passionately in what you do, and never knowingly compromise your standards and values. Act like a true professional, aiming for true excellence, and the money will follow.


— David Maister



Published