>> what's your opinion?
jmartin
The MMPI has been utilized extensively for assisting agencies in trying to determine which personality types they feel are best suited to work with youth, but like any pre-service tool, they are only as good as the supporting training and culture an agency provides to deter negative events from employees. What I have found that works best for new probationary employees are good training and follow-up, an FTO program, open door policy with Administration, clear and concise guidelines and job expectations, and good documentation to dismiss poor employees during their probationary period when it is easiest... view full thread
---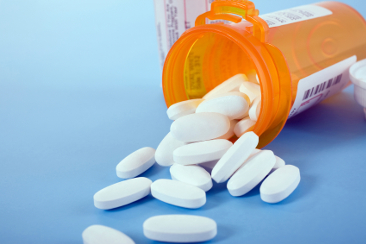 I ran across a couple of interesting articles about antibiotics recently. In the first article, entitled "We Will Soon Be in a Post-Antibiotic Era", CDC researchers predict that the end of the antibiotic era is coming quickly. Antibiotic resistance is developing so rapidly now, that it is only a matter of time until antibiotics just don't work anymore. This actually is not surprising when you think about it. If we kill all of the microbes that can be killed by our antibiotics, then of course the only ones left will be those that cannot be killed by antibiotics, in other words, that are resistant. The fact that this will happen eventually is a no-brainer...
read full story
Also this week:
---
Featured Job
The Director of Criminal Justice is responsible for a service area consisting of two county departments which include multiple programs. Utilizing a data-driven approach, the Director of Criminal Justice spearheads County planning efforts for the future of criminal justice within our community including: strategies to reduce recidivism and the jail population, collaborating with community partners to further treatment and diversion programs, facilitating advisory committees to create policy change, and auditing, researching and reporting to further develop Criminal Justice Programs within the County... >> view full job posting
---
Upcoming Events
Business News
Laughter is the sun that drives winter from the human face.


— Victor Hugo



Published