>> what's your opinion?
jamestown0509
I do think we need to get away from the old school of going in like Atilla the Hun at a block fight getting officers hurt when other methods will work better. Sometimes verbal judo works with blocks and other times you end up talking to yourself. Once a fight breaks out in a block or tier you first call for backup and WAIT. I have seen many new officers rush into the block by themselves or with only one other officer when 8 inmates are out of their cells... view full thread
---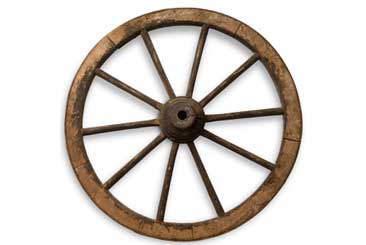 If there is one thing about retirement that I have learned is that you can choose your times to work-and choose your times when you do not want to work. In other words-you can make your own schedule. Therefore-some days I take off. I like to read-and I like to watch western movies. One of my favorite stars has always been John Wayne-The 'Duke'. I am reading a great book about his life, and came across an interesting passage that says something about him, his outlook on life, and a lesson for us all. However-before I get into the theme of this column, I would like to share some interesting facts about this American icon...
read full story
Also this week:
---
Featured Job
Provides security for inmates housed at the Jackson County Detention Center. The employee must follow written procedures and guidelines in the department's policy and procedure manual. The incumbent may be assigned to different posts, areas and shifts depending upon the needs of the operation. Overtime is required and the employee is subject to being called in when staffing shortages, department emergencies arise... >> view full job posting
---
Upcoming Events
Business News
If you find it in your heart to care for somebody else, you will have succeeded.


— Maya Angelou



Published