This Week's Corrections Connection
Wednesday | January 30, 2008
EDITOR'S CORNER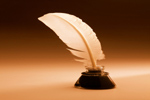 This week we continue our focus on innovation with a look at how Washington, DC applies an offender management strategy that incorporates an inmate's re-entry plan right from intake.
Jim
Editor, Corrections.com
FEATURED STORY
Cohesive services lead to re-entry success
By Anthony D. Diallo

Working all the resources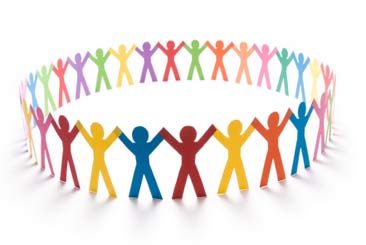 Donnell Ellsworth Smith was not doing well. He had an anger management issue, suffered from low self-esteem, and, worst of all, was incarcerated after being found guilty of assault with intent to kill while being armed.

Smith had served time in three different correctional systems around the country including the Central Detention Facility in the District of Columbia, which is also known as the D.C. Jail. If he had only taken full advantage of the resources available to him during his previous incarcerations, Smith's road to recovery and inevitable return to society could have been expedited. Nonetheless Smith, now 59, is fully embracing the Reentry Program. Full Story
Send us your article or story ideas.
READER FEEDBACK
Regarding The difference between life and death, 1/22/08

That was a good article which reinforces the principle that staff should be as familiar as possible with the sites at their facility.
MH, Ohio

See more reader comments

Let's hear what you have to say.
LOOKING AHEAD
Developing Stories

Upcoming stories on Corrections.com and the Corrections Connection ezine

A matter of choices
An inside look at the Nuestra Familia
No blind spot technology

Focus Issues 2008




February
Innovative programs and performers in corrections

March
Architecture/Facility Highlights

April
International Flair - Corrections programs around the world



Submit an idea for a focus issue or send us your article




CORRECTIONS.COM FEATURE STORIES
To supervise a predator
Many of us may have already skimped out on our New Year's resolutions, but the United States Congress is hoping to stick to at least one of its own... Full story
The difference between life and death
When you do an Internet search on the words "situational awareness" you get 31,800,000 websites that use those words. Full story
How to tick people off
So you want to be a corrections or law enforcement officer; something you've wanted to do ever since you were bullied on the schoolyard? Full story
BUSINESS NEWS
BINJ Laboratories
BINJ Laboratories, Inc. is an innovative technology company that specializes in cell phone and signal detection, defense electronics, and corrections and public safety communications. Led by three electronic warfare engineers with over 100 years in system engineering experience, BINJ Labs has developed a first-of-its-kind, wireless Cell Phone Detection System under the direction of corrections technologists from the Federal Bureau of Prison, New York, Pennsylvania, and Massachusetts Department of Corrections. Learn more.
Ferguson Safety Products appoints Jack Harris as Director of Sales
Ferguson Safety Products, Inc. is proud to announce the appointment of Jack Harris to Corporate Director of Sales. More
NaphCare, Inc. announces new contract with Hamilton County, Ohio
NaphCare, Inc. a Birmingham - based provider of correctional health care, was recently awarded a contract for the Hamilton County Corrections System in Cincinnati, Ohio. More
Specific Bag Becomes Part of Pacific Concepts
Pacific Concepts, Americas leading supplier of soft storage items for the corrections industry, is pleased to announce that Specific Bag has become part of its operation. More
CAREER WATCH
Thompson first woman commissioner of Ky.

LaDonna Thompson, 45, became the first woman commissioner for the Kentucky Department of Corrections when Governor Steve Beshear chose her to head the DOC last week. The 18-year KYDOC veteran has been the agency's Deputy Commissioner for the past two and a half years. Full story

Visit our job center today

Employers:

Job Seekers:
EVENTS
National Symposium on Cyber Crime
Date: 2/11 - 14/08
The 21st century has quickly brought information technology and innovation to the forefront of many aspects of community corrections. More
True Lies: Detecting Deception
Date: 2/20/08
This course is designed to help you understand the world of deception. We give you insight to uncover truths or lies during your interviews and casual conversations. More
National Gang Conference, Gangs Across America
Date: 3/20 - 21/08
GangsAcrossAmerica.com is a website and intelligence group created by cops for cops and it is holding an intensive gang information-sharing conference on March 20th and 21st, 2008 in Las Vegas. This is the only conference that brings together the most respected and experienced gang experts from across America! More
QUOTE OF THE WEEK
"There's no trick to being a humorist when you have the whole government working for you."
- Will Rogers (1879 - 1935), U.S. humorist, political commentator, and showman


Unsubscribe