>> what's your opinion?
mta7035
The inmates and there cells aren't the only places where germs dwell. Much too often there are bacterial breeding grounds in the general environment because of funding shortages to maintain buildings properly unitl problems pop up. Not letting small anitation issues become big ones is the best method of preventing health problems... view full thread
---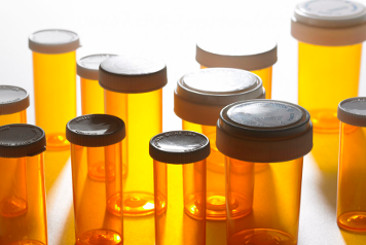 Patients are dying in correctional facilities from benzodiazepine withdrawal! This is not just a theoretical observation; this really is happening. This fact bothers me since benzo withdrawal deaths are preventable. Benzodiazepine withdrawal is easy to treat! It is certainly easier to treat benzo withdrawal than the other two potentially deadly withdrawal states, alcohol and opioids. By far, the most common cause of benzodiazepine deaths is, of course, not treating it!...
read full story
Also this week:
---
April - Minority Issues - Challenges of managing minority populations, challenges minority practitioners face editor@corrections.com
Featured Job
If you're looking for a stimulating and rewarding position with excellent pay, substantial benefits, and great potential for career advancement, then come join the field of Corrections at the Larned Correctional Mental Health Facility! Corrections Officer I positions are now open, with starting pay of $18.26/hour. If you work 2pm to 10pm or 10pm to 6am, you will receive a $0.30/hour shift differential for the first year, then you will receive a $0.50/hour shift differential. Pay increases to $19.16/hour after successfully completing a one year probationary period... >> view full job posting
---
Upcoming Events
Business News
The richest love is that which submits to the arbitration of time.


— Lawrence Durrell



Published