>> what's your opinion?
rugerk
I think tasers should be allowed in juvenile corrections. It's about safety of staff. I work in a juvenile facility that has no less than lethal weapons like taser or o.c. But have murderers, armed robbers, sexual predictors. The system is broke... view full thread
---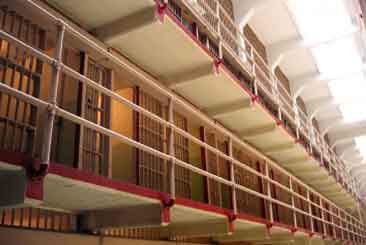 If you have worked inside a local jail for any length of time, you are well aware of the problem of the mentally ill coming into the jail. You are called to booking for backup as fellow jail correctional officers (JCOs) or deputies struggle to maintain control of a psychotic offender who is clearly out of touch with reality. Managing the mentally ill offender is one of the most difficult tasks for correctional officers. In local jails, some inmates with mental health issues are transferred in from other facilities-they may have court, etc. Some may return from the prison system for reconsideration of sentences, and so on. They usually have been seen and managed by mental health professionals, usually by medication...
read full story
Also this week:
---
Featured Job
If you're looking to gain clinical experience while assisting inmates and offenders in making REAL changes in their lives, this may be the opportunity for you! The Arizona Department of Corrections is seeking a Correctional Substance Abuse Counselor Senior, who will be responsible for clinically assessing and treating inmates... >> view full job posting
---
Upcoming Events
Business News
It is difficult to say what is impossible, for the dream of yesterday is the hope of today and the reality of tomorrow.


— Robert H. Goddard



Published