>> what's your opinion?
prznboss
Do any of your departments allow inmates to have their PSIs (pre-sentence investigations) in their possession in the units? We do, unfortunately, and it causes a lot of problems. An inmate comes into the unit and certain inmates demand to see their papers. If they're a sex offender they can either request protection or earn their right to stay in there by assaulting someone... view full thread
---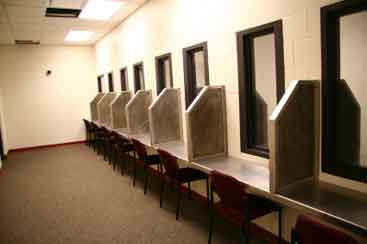 "We've got another one," My nurse told me on the phone. "He says he was exposed to Covid." Ever since Covid-19 came to my town, many people being arrested have begun to say that they have Covid or have been exposed; the thought being that "If I have Covid, they can't put me in jail." Of course, it doesn't work that way. They go to jail anyway...
read full story
Also this week:
---
June - Food and Agriculture - Coverage of food service issues and agriculture in corrections editor@corrections.com
Featured Job
Corrections Officers are responsible for maintaining the safety, custody, security, and control of inmates at all levels of security in environments, including: indirect and direct supervision, prisoner processing, and transportation... >> view full job posting
---
Upcoming Events
Business News
There is always one moment in childhood when the door opens and lets the future in.


— Graham Greene



Published