>> what's your opinion?
commander
Agree with Jamestown. Always asked my Officers why do you get in a hurry to break up a fight between Inmates. Let them go at it, when response arrives deploy OC and then scrape them off the ground and cuff them. If they are on one of us, hit your alarm, spray and dive on... view full thread
---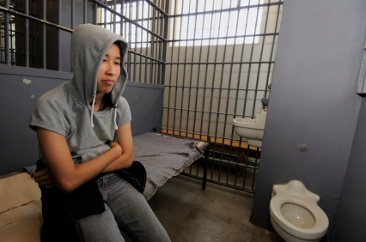 Our topic this month is 'Juvenile Programs and Projects.' There are several areas I will discuss, including Juveniles and COVID-19. Unfortunately, we are still trying to find the ideal programs to assist juveniles and prevent their return to the juvenile system or eventual incarceration in an adult facility. We do well in identifying factors that contribute toward juvenile crime. There are several challenges also; support mechanism that is positive; youth is returned right back into the environment where they committed the crime; medical and mental health issues; abuse; drug and alcohol issues; involvement in gangs; basic needs not being met, stress and pressures, and many other barriers...
read full story
Also this week:
---
June - Food and Agriculture - Coverage of food service issues and agriculture in corrections editor@corrections.com
Featured Job
The Pickaway County Sheriff's Office is currently accepting results for Corrections Officer. The department is building an eligibility list for current and future positions. Salary Information: Starting rate of pay $15.47 per hour with first step increase after 12 months. Benefit Information: Paid holidays, personal days, sick leave accrual, vacation accrual, shift differential, overtime eligible, longevity, uniforms, Health and Rx insurance, vision and dental, deferred compensation... >> view full job posting
---
Upcoming Events
Business News
There is no influence like the influence of habit.


— Gilbert Parker



Published