>> what's your opinion?
Campi
Well the staff at our facility have a 6 inch rule. if food falls within 6 inches of the floor it is lost. I know I wash my desk and keys/equipment regularly. I also wash hands before and after the rest room and before eating. I know the population here has a high hepatitis concentration though we rarely have MRSA or other outbreaks and handle them quickly when we do... view full thread
---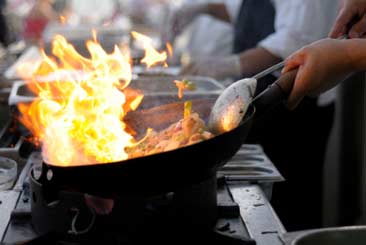 Our June topic looks at 'Food & Agriculture' in corrections. These two areas are very important. I will cover the following topics in this article: Legal Issues; Meal Preparation; Dietary Concerns (Nutritious, Religious, and Medical Requirements); Safety and Security Concerns; Prison Farm and Agriculture; and COVID-19. These topics are not in any particular order...
read full story
Also this week:
---
July - Crisis & High Risk Offenders - Coverage of industry crises & high risk offenders editor@corrections.com
Featured Job
In 1993, Spectrum established its Correctional Treatment Division to provide specialized treatment to offenders with a history of chronic substance abuse and criminal behavior. Using a cognitive-behavioral skill building and therapeutic community approach, Spectrum's correctional treatment programs teach participants practical ways to achieve a law abiding life, free from drugs and crime. Today, Spectrum provides a range of services to more than 6,500 criminal offenders each day, in community-based settings and correctional institutions throughout Massachusetts, Georgia, Tennessee, and Virginia... >> view full job posting
---
Upcoming Events
Business News
Man - a being in search of meaning.


— Plato



Published