>> what's your opinion?
commander
WThey have these canisters that you pop the top off and throw in. They spin around and dispense OC or CS or Both. Can't think of what they are called. Relatively inexpensive. Of course getting it into the cell is another matter... view full thread
---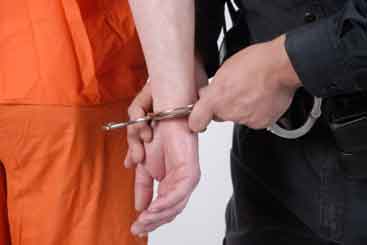 After working inside a large urban county jail for 27 plus years, I learned a few 'tricks of the trade'. In my in-service trainings, I see that veteran corrections officers (COs) all agree that this job teaches you two things. First, you interact with every type of person represented in society. Concerning inmates, you deal with the strong, the weak, the loud, the quiet, the fearful, the hard core and the mentally ill. You deal with first time offenders, veteran, hard-core 'frequent fliers', and surprisingly, inmates who want to change their lives and get out. (Yes-some inmates DO want to re-enter society as law-abiding citizens). Second, with all of these groups, behaviors and personalities, you do learn ways to handle them, defuse arguments, calm them down, and so on...
read full story
Also this week:
---
July - Crisis & High Risk Offenders - Coverage of industry crises & high risk offenders editor@corrections.com
Featured Job
In a training capacity, performs security work among offenders at an adult correctional facility. Assist in controlling, directing, and monitoring the activities and movement of offenders during work assignments, meals, recreation activities, medical calls, educational classes, return to cells, etc. Employees work with offenders in a potentially hazardous setting. Please consider this when deciding whether or not to apply... >> view full job posting
---
Upcoming Events
Business News
Many of life's failures are people who did not realize how close they were to success when they gave up.


— Thomas A. Edison



Published