>> what's your opinion?
Sgt_Davo
Everybody is subject to shake down, we use a randamizer search button all staff must push upon entry into the prison. You get red, you get searched. All bags go through the xray machine regardless whether you hit red or not. I hate dirty staff, puts everyone at risk... view full thread
---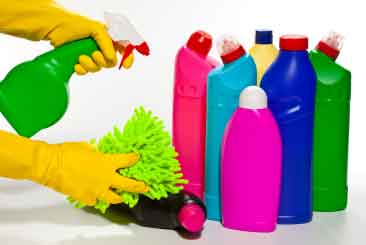 Last month, there was an article in this publication about the use of disinfectants in correctional facilities. A link to that article is here. If you did not read that article, it is well worth reviewing. It details how to select and use disinfectants in a correctional facility...
read full story
Also this week:
---
Featured Job
At Centurion, our dedication to making a difference and our passionate team of the best and the brightest healthcare employees has made us one of the leaders of the correctional health industry. Whether you are driven by purpose and impact or on journey of professional growth, our opportunities can offer both. Centurion is proud to be the provider of healthcare services to the Arizona Department of Corrections... >>view full job posting
---
Upcoming Events
Business News
Don't judge each day by the harvest you reap but by the seeds that you plant.


— Robert Louis Stevenson



Published