>> what's your opinion?
Squeeze
We are with you on this subject. As an oc instructor for the past 20 yrs or so I have experienced the OC power of gravity. (frankly I think it is fun to be sprayedto recert). There is a new form of OCdelivery system that is a vapor. It works fantactic as a cell agent as you cannot see it,just feel it and breath it. It isn't a fog but rwal fine. Once injected through any opening ( a little bitty tube) and just wait. ZIt really reduces the subjects ability to resist. Just remember it doesn't always disable them. Some can still fight through it... view full thread
---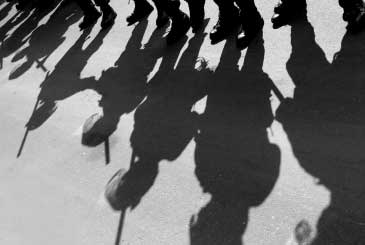 When I was writing articles covering crime during the COVID-19 lockdowns, there were three main themes in mainstream media coverage: 1. many forms of crime decreased because people stayed in their homes, 2. there were warnings that crime would increase after the lockdowns, 3. most surprisingly, some thought that the lockdowns would change the country in profound ways that few understood, Politico. They were correct. Violent crime didn't just return to normal levels, it exploded. The country seemed fundamentally changed...
read full story
Also this week:
---
Featured Job
Ensure safety and security of facility, maintain security rounds and logs, vigilant observation of medical and suicidal inmates and conduct and log daily inmate counts. Control distribution and use of keys and tools. Perform booking procedures for incoming/outgoing inmates, process inmates according to state statutes, maintain booking records and case jackets and record and secure inmate property... >>view full job posting
---
Upcoming Events
Business News
Only the wisest and stupidest of men never change.


— Confucius



Published