>> what's your opinion?
jamestown0509
During the last 6 years of my career in corrections I did research in the law library for inmates in addition to other duties. I had to read the Second Chance Act to see if it would apply to inmates because they were looking for an easy way out of their sentences. The majority of the act enacted by the US Congress is legislative in nature and involves how the program is funded, how it is administered and by whom... view full thread
---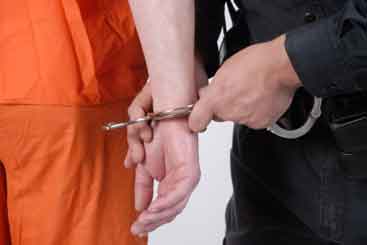 Is there hard data suggesting that cops are leaving the job in numbers that could affect public safety? Beyond a survey stating that recruitment is down 63 percent (below), no, there isn't. But it seems like a daily ritual to read articles about police staffing problems throughout the country...
read full story
Also this week:
---
February - Minority Issues - Challenges of managing minority populations, challenges minority practitioners faceeditor@corrections.com
Featured Job
If you're looking for a stimulating and rewarding position with excellent pay, substantial benefits, and great potential for career advancement, then come join the field of Corrections at the Larned Correctional Mental Health Facility! Corrections Officer I positions are now open, with starting pay of $18.26/hour. If you work 2pm to 10pm or 10pm to 6am, you will receive a $0.30/hour shift differential for the first year, then you will receive a $0.50/hour shift differential. Pay increases to $19.16/hour after successfully completing a one year probationary period... >>view full job posting
---
Upcoming Events
Business News
A thousand words will not leave so deep an impression as one deed.

— Henrik Ibsen



Published