This Week's Corrections Connection
Thursday | February 14, 2008
EDITOR'S CORNER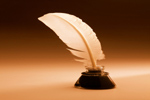 How many times have we seen or experienced discussions that seemingly start polite enough but explode into angry arguments because of misunderstandings or frustration? That frustration can stem from one or both sides of the party feeling like they're not being heard. Caterina Spinaris Tudor offers some insight on this challenge with emotional intelligence techniques that can help us better communicate and have more productive conversations.

Jim
Editor, Corrections.com
FEATURED STORY
Don't fight 'em, LUVEM
By Caterina Spinaris Tudor

More listening, less confronting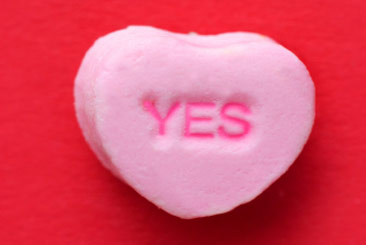 Corrections staff are experts at containing incarcerated individuals within correctional facilities and managing frustrated offenders. Just as important for the staff's well-being is the ability to contain and manage conflict that builds between them and coworkers or family members.

How can conflict management be done professionally and skillfully?

When confronted by someone or when in disagreement with them, our first urge is to try to overpower them. We try to prevail in the argument and convince our opponent that we are right and they are wrong. Full Story
Send us your article or story ideas.
READER FEEDBACK

Regarding Mastering the command cycle

I thought the article was very informative, especially when it comes to the awareness of our officers working in law enforcement and corrections. This article will help me focus on issues that can be corrected instead of overlooking them. By being more aware of our surroundings, we can reduce and/or prevent employees, and minors, from getting hurt. We can also prevent escapes, which would be a burden on our community and our department if the escapee committed a heinous crime.
PCSI Minix

See what readers are talking about.

Let's hear what you have to say.



LOOKING AHEAD
Developing Stories

Upcoming stories on Corrections.com and the Corrections Connection ezine

Choosing Life
About the Nuestra Famlia gang
Preview of upcoming book "Scars and Bars"

Focus Issues 2008




February
Innovative programs and performers in corrections

March
Architecture/Facility Highlights

April
International Flair - Corrections programs around the world



Submit an idea for a focus issue or send us your article




CORRECTIONS.COM FEATURE STORIES
A matter of choices
Professor Clovis de Frank looked incredulously at me when I told him my plans. Full story
Getting stuck with getting stuck
Out of all the dangers we face as correctional professionals, none is as life changing as an exposure incident. Full story
Helping Katrina's kids
Several years ago, in the wake of Hurricanes Rita and Katrina, I wrote an article about my trips to take supplies to Louisiana and Mississippi and my observations along the way.Full story
BUSINESS NEWS
BINJ Laboratories
BINJ Laboratories, Inc. is an innovative technology company that specializes in cell phone and signal detection, defense electronics, and corrections and public safety communications. Led by three electronic warfare engineers with over 100 years in system engineering experience, BINJ Labs has developed a first-of-its-kind, wireless Cell Phone Detection System under the direction of corrections technologists from the Federal Bureau of Prison, New York, Pennsylvania, and Massachusetts Department of Corrections. Learn more.
Bob Barker Company to Give $5,000 Grand Prize to the "Biggest Winner"
The nearly 200 employees at Bob Barker Company have an exciting challenge in front of them and plenty of incentive to go with it. More
The nearly 200 employees at Bob Barker Company now have access to 3,500 world-class online business and computer training courses with the implementation of an e-Learning program.
The nearly 200 employees at Bob Barker Company now have access to 3,500 world-class online business and computer training courses with the implementation of an e-Learning program. More
Ferguson Safety Products appoints Jack Harris as Director of Sales
Ferguson Safety Products, Inc. is proud to announce the appointment of Jack Harris to Corporate Director of Sales. More
CAREER WATCH
Florida chief McDonough steps down

James R. McDonough officially left his post as Florida Department of Corrections Secretary Thursday, February 7, after two years of cleaning up the corruption that tainted one of the nation's largest prison systems. Full story

Visit our job center today

Employers:

Job Seekers:
EVENTS
Stress Management for Women
Date: 3/4/08
You will learn proven strategies and tactics to: Attack stress at its source! Know the seven major causes of stress and how to neutralize them.More
Managing Intellectual Capital
Date: 3/5/08
Examining the factors that make Succession Planning a "must" for healthy organizations.More
National Gang Conference, Gangs Across America
Date: 3/20 - 21/08
GangsAcrossAmerica.com is a website and intelligence group created by cops for cops and it is holding an intensive gang information-sharing conference on March 20th and 21st, 2008 in Las Vegas. This is the only conference that brings together the most respected and experienced gang experts from across America! More
QUOTE OF THE WEEK
"Sir, more than kisses, letters mingle souls"
- From "To Sir Henry Wotton" by John Donne (1572 – 1631), Jacobean poet and preacher


Unsubscribe