This Week's Corrections Connection
Thursday | March 27, 2008
EDITOR'S CORNER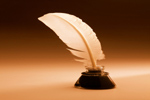 While arguments abound about the benefits, or detriments, of youth and prison boot camps, it seems that with the right proportion of training, tough love, hard work, and soul searching, those in need of rehabilitation might actually gain something from these programs. The New York State Department of Correctional Services certainly believes so, which is why it continues to promote its Shock program, odd name and all. This week, the Corrections Connection focuses on that program and the benefits its participants and community seem to reap both short and long-term.
Jim
Editor, Corrections.com
FEATURED STORY
Shock it to me
By Ann Coppola

Toughness for tender results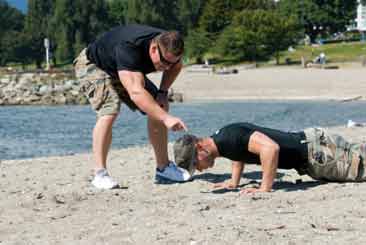 Shock incarceration programs, or prison boot camps, have over the years faced scrutiny as intense as a drill instructor sizing up new recruits. From research doubting the validity of the military methodology to states shutting down the programs all together, the future of correctional boot camps has never been certain. But with nearly 36,500 graduates, along with providing its state a savings topping almost $1 billion, the New York State Department of Correctional Services' Shock Incarceration Program is asserting its right to survive.

Founded in 1987, Shock is an intensive six-month program of hard physical labor, academic education, drug treatment, and personal counseling. Inmates ages 16 through 39, who were convicted of non-violent crimes and are within three years of release are eligible to participate. Full Story
Send us your article or story ideas.
READER FEEDBACK
Regarding Behind the walls, 2/4/08

Thank you, thank you for publishing this article. The state of Minnesota is the same way. They just don't seem to recognize how hard a CO's job is. That's why we must remember to recognize each other.
18-year CO in Minn.

See what readers are talking about.

Give us your opinion.



LOOKING AHEAD
Developing Stories

Upcoming stories on Corrections.com and the Corrections Connection ezine

Working to reduce recidivism
About South Africa
Desert Waters conference

Focus Issues 2008




April
International Flair - Corrections programs around the world

May/June
Security, Technology and Threat Groups

July
Women in corrections - Profiling successful women practitioners and the issues they face



Submit an idea for a focus issue or send us your article




NOW ON CORRECTIONS.COM
A matter of choices, part III: The job, the work—the fini
My interview for the position of detention officer concluded. Full story
Combating gang activity in prison
While what works for one department/jurisdiction might not work for another, I can detail for you the success story that one state correctional department has enjoyed. Full story
Safe and sound
The classroom safety monitor is traditionally one of jobs most coveted by elementary school students. Full story
BUSINESS NEWS
Bob Barker Company adds complete first aid system
Bob Barker Company recently announced the addition of the All-Ready Complete First Aid System to their extensive line of detention products. More
Bob Barker Company to Give $5,000 Grand Prize to the "Biggest Winner"
The nearly 200 employees at Bob Barker Company have an exciting challenge in front of them and plenty of incentive to go with it. More
The nearly 200 employees at Bob Barker Company now have access to 3,500 world-class online business and computer training courses with the implementation of an e-Learning program.
The nearly 200 employees at Bob Barker Company now have access to 3,500 world-class online business and computer training courses with the implementation of an e-Learning program. More
CAREER WATCH
NJ COs graduate

Ninety-five students of the New Jersey Department of Corrections' Office of Training recently completed a 14-week program that covered a comprehensive arena of law enforcement topics, including state basic correction officer training. Full story

Visit our job center today

Employers:

Job Seekers:
EVENTS
Rapid HIV Testing & Diagnosing Acute HIV Infection
Date: 4/16/08
A live satellite video conference & Webcast on Rapid HIV Testing & Diagnosing Acute HIV Infection More
Caribbean Corrections Summit 2008
Date: 4/21 - 24/08
Please accept this as a personal invitation to attend the 2nd Annual Caribbean Corrections Summit in Nassau, Bahamas. If you have any questions or concerns, contact Corporal Alfreda Skinner-Rolle, Chairperson at (242) 364-9885/364-9855/426-1057 or Email: bahamasfaye@hotmail.com. More
Gangs: Customs, Practices, Sociology & Identifiers
Date: 4/30/08
How violence has become a gang tool, Safety issues when dealing with gang members, Understanding gang behaviors, and more More
QUOTE OF THE WEEK
The length of a film should be directly related to the endurance of the human bladder."
- Alfred Hitchcock (1899 – 1980), Iconic and highly influential film director and producer who pioneered many techniques in the suspense and thriller genres.


Unsubscribe